Latest rain totals forecast data for the UK
FLOOD INFORMATION AND PREDICTION
Custom Search
Hurricane Centre

More Hurricane information on these pages
Floodwarn Hurricane information and news centre
Support us by clicking the + button
Share /save is the easy way to add us to your favourite list and share with your friends


If a hurricane is approaching
your best source of information is a local source.
The information on this site is for general purposes only.

If the satellites images are not appearing, try the NOAA National hurricane center site found here.
Floodwarn should not be used to replace the National hurricane Centre information at http://www.nhc.noaa.gov/
National Hurricane Center advisories and County / local emergency Management statements supersede the informations referenced on this page.
The products are intended to complement National Hurricane Center discussions, not replace them.
- These are automated products that have not been quality checked.
- If anything on these products causes confusion, ignore the entire product.
Tropical Weather Discussion
Latest forecast maps & projected tracks for current and forecast for tropical depression, tropical storms, tropical cyclones and hurricanes
Hurricane Centre by Floodwarn is provided completely free but the costs of running and hosting this site are not free. It is really appreciated that some users donate towards the running of the site and we have added a donate button to make this easier.
Atlantic Graphical Tropical Weather Next 24hrs Outlook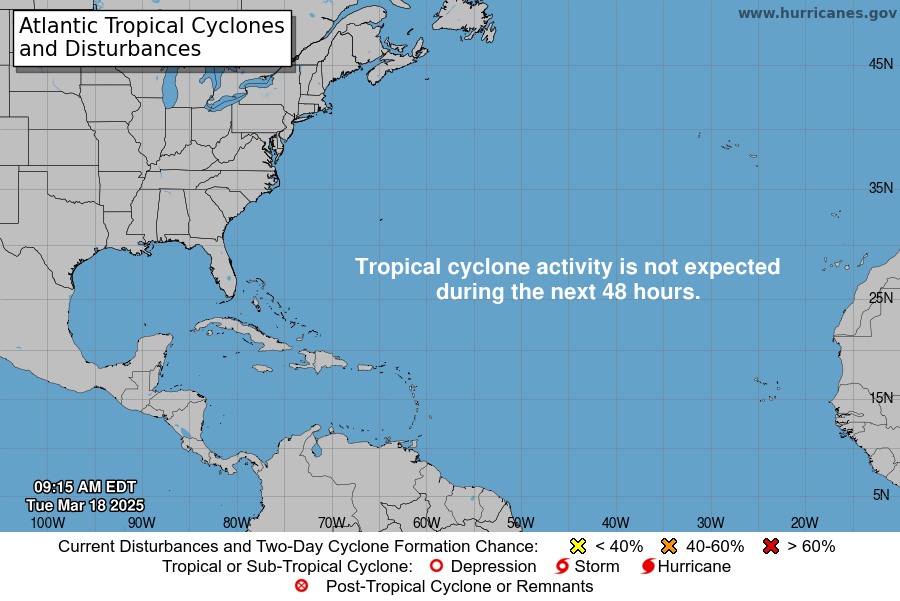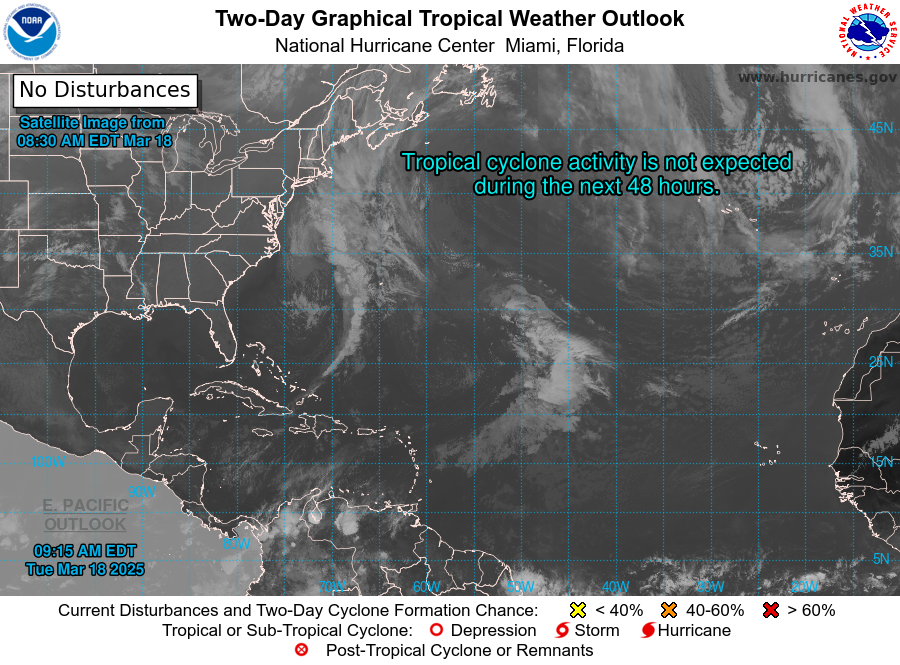 Parcific Graphical Tropical Weather Next 24hrs Outlook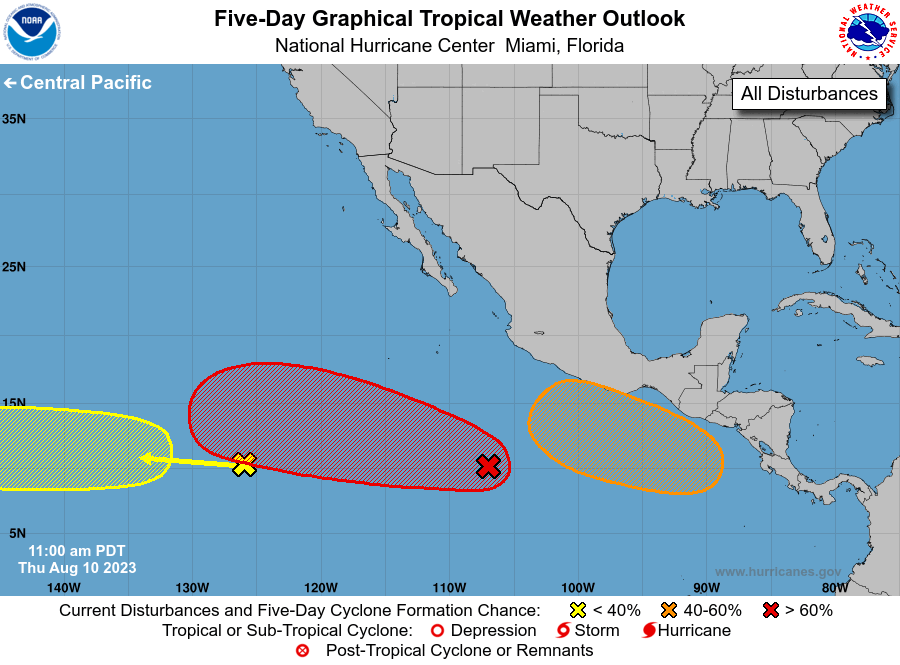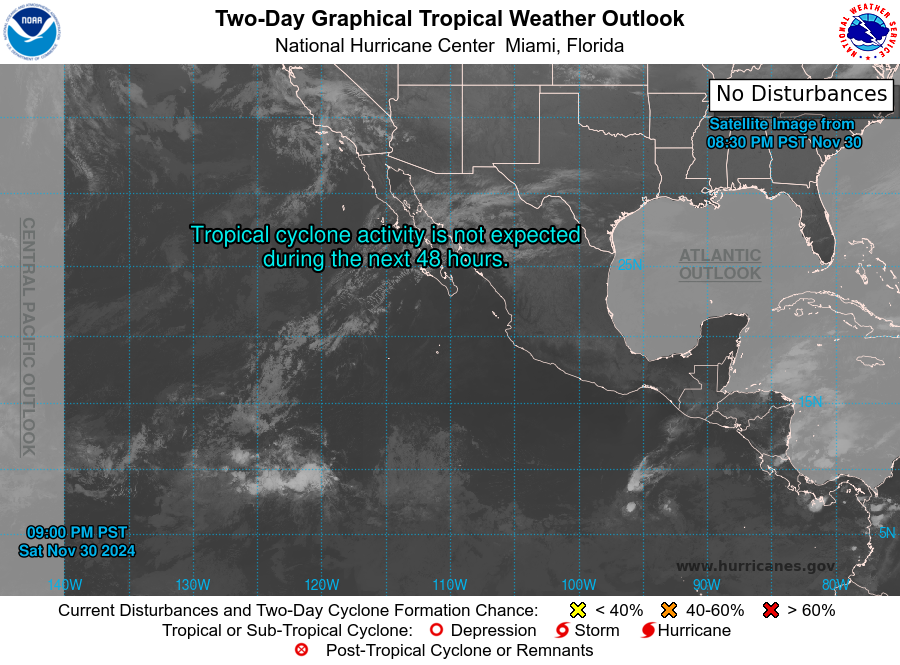 2017 Hurricane tropical storm Names National hurricane center Storm names
2017 hurricane prediction - Although very few tropical storms or hurricanes have struck the United States n recent years, the overall number of systems in the Atlantic Ocean has been well above the long-term means during this time period. A combination of warmer than normal sea surface temperatures in conjunction with favorable upper-level winds has been the attributing factors to these increased numbers. There are some indications that the 2012 hurricane season may be quieter than in recent years. The Atlantic Ocean, like the Pacific, goes through a slow oscillation between warmer and cooler water temperatures. Sea surface temperatures this year are expected to be near or even slowly below normal, a significant departure from recent years. Plus, a weak El Nino may develop by the end of the summer, which tends to produce unfavorable winds for hurricane development in the Atlantic. All of this is conjecture at this point, but most hurricane experts expect fewer storms this year than in the recent past. Yet, as we learned in 1992 with Hurricane Andrew, it only takes one storm. These are National hurricane center predictions for 2012 storms names, Tropical waves - tropical depression are not named. It is only when a tropical depression reaches Tropical storm level that it gets named. The names below will all be tropical storm names and some will become hurricanes but not all.
So tropical storm Chris could intensify to become Hurricane Chris.
The 2012 Hurricane Season officially starts on June 1st, the the 2012 Atlantic hurricane season is expected to be very busy with numerous tropical storms and hurricane in September and October. Please see the other hurricane Centre pages for hurricane tracks, maps and predictions
Please use the forum for more information on hurricanes with forecasts and predictions including the Noaa forecast when it is issued on May 27th
Tropical Development Charts 12 - 120hrs ahead for next 5 days click here
Hurricane live cams and live news channels CLICK HERE
Tropical Weather Discussion