World wide & Mount Etna Volcano live cameras
Floodwarn has oportunities for low cost advertising or Sponsor
Floodwarn is provided completely free but the costs of running and hosting this site are not free.
It is really appreciated that some users donate towards the running of the site and we have added a donate button to make this easier.
MODERATORS WANTED FOR THE FLOODING FORUM , JOIN & EMAIL US WHY YOU WANT TO BE A MODERATOR
The latest on Volcanos in the Canaries - The Hierro Volcano with live web cam of the Island of Hierro and the Hierro volcano along with latest gps and seismic data. Latest earthquakes and seismic information from Hierro volcano
Mission statement: To protect by providing information and weather data sources to inform members of the public and UK emergency response services and resources.
Before attempting to make your home flood resilient always seek professional advice. Information on here should not be relied on, always seek advice for any natural disasters from official Govt sources.
The floodwarn tropical storm hurricane centre is here
LATEST Still webcam photo of Mount Etna Volcano Refresh page for latest view
http://www.etnaweb.net/nunziata/webcam.php
Live webcam image of Fuego volcano - Guatemala
Latest Earthquakes in Iceland (Volano seismic activity)

Locations of earthquakes in Iceland for the last 48 hours. The image is refreshed every 2 minutes. The circles on the map represent earthquakes for the last 48 hours. The colors of the circles represent the time since the earthquakes occured (the numbers below the color palette show hours). The latest earthquakes are shown in red and the darkblue ones are 24 hours old or more. The earthquakes stay blue until they are 48 hours old, then they disappear. Earthquakes bigger than M3 (on Richtersscale) are represented with green stars. Black triangles represent seismic stations (the SIL system) and brown lines show roads.
Latest Earthquakes at Katla Volcano
Latest Earthquakes at Mývatn Volcano
Katla Volcano live seismic activity HVO harmonic tremor plot
Copyright of this picture belongs to Iceland Met Office
Katla Volcano live seismic activity Sil (Slysaalda) harmonic tremor plot
Copyright of this picture belongs to Iceland Met Office
Katla Volcano live seismic activity tremor plot
Copyright of this picture belongs to Jon Frimann
Webcam image of Katla showing where Katla is for cam below it
Hekla Borehole Strain & Seismicity
Strainmeters

Strainmeters are used to measure the stress on a particular part of the Earth's crust, usually a fault. Strain meters work by measuring movement between two distant points.

For example, if the distance between two points located one kilometer apart changes by one millimeter, the resulting strain is considered to be one microstrain.

Strainmeters generally measure changes from positions in boreholes in the Earth's surface.
Below is latest Volcano Web cams
overlooking the Bardarbunga volcano area
bardarbunga & Akureyri + other iceland volcano Web Cams - scroll left/right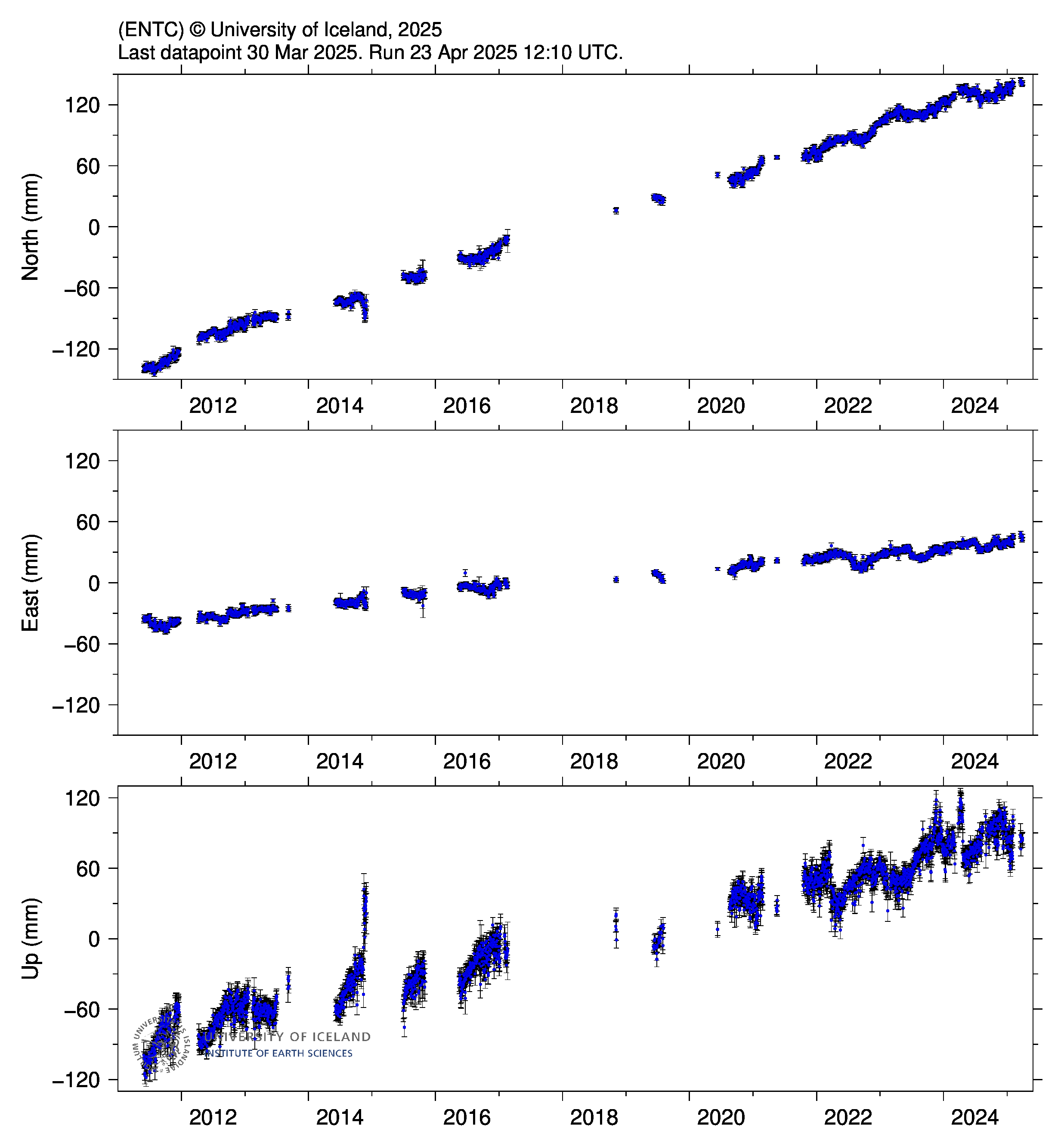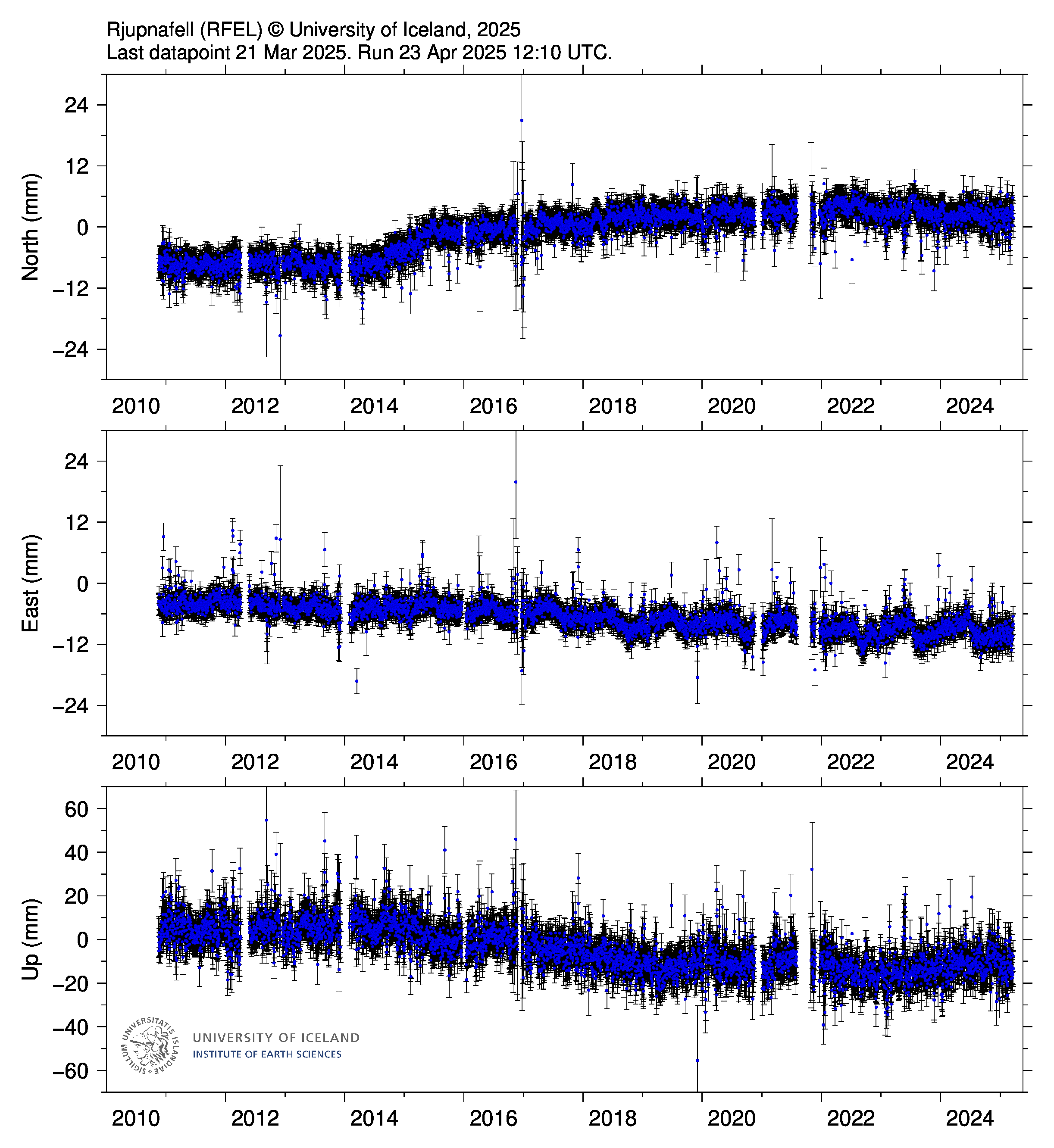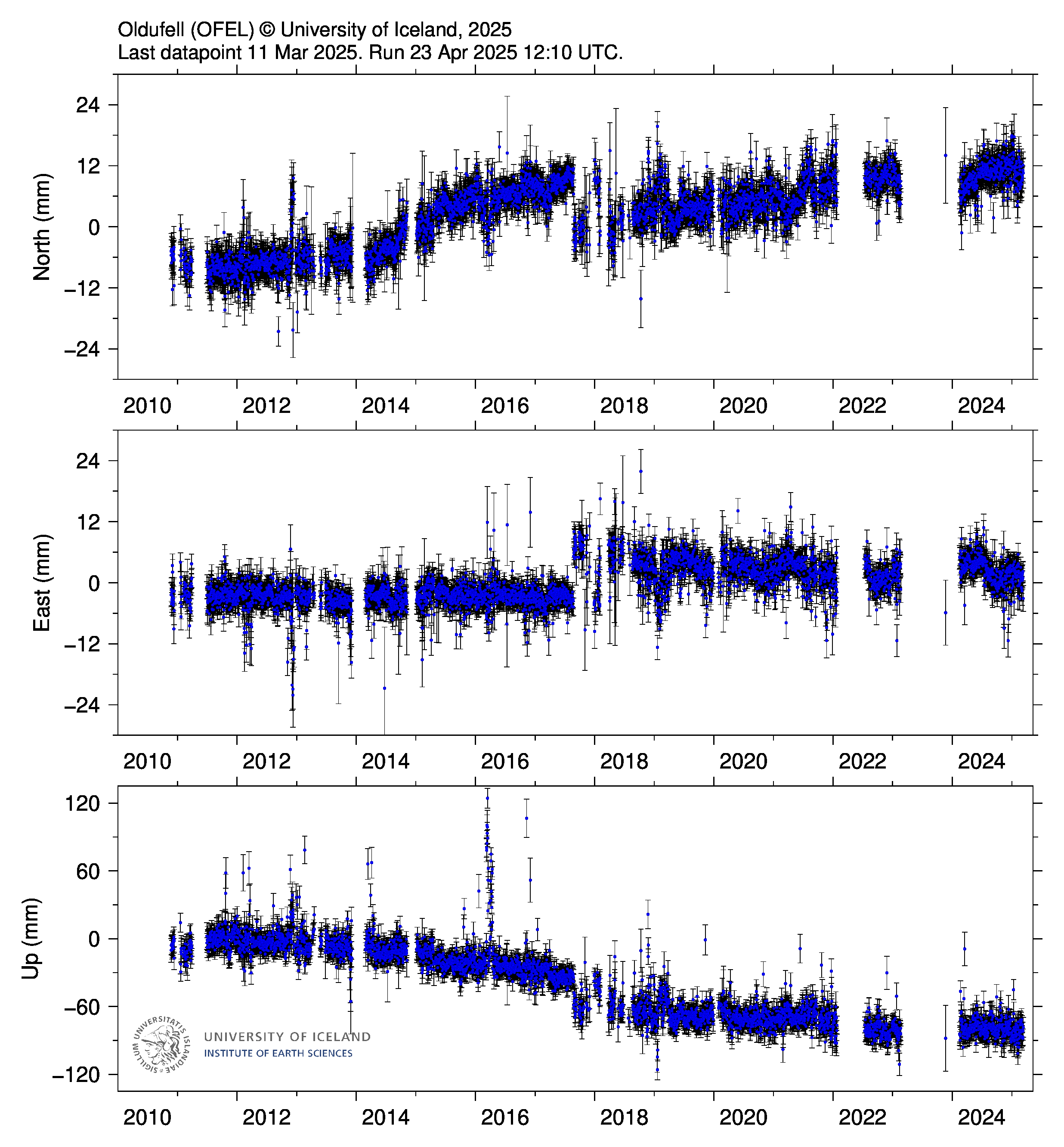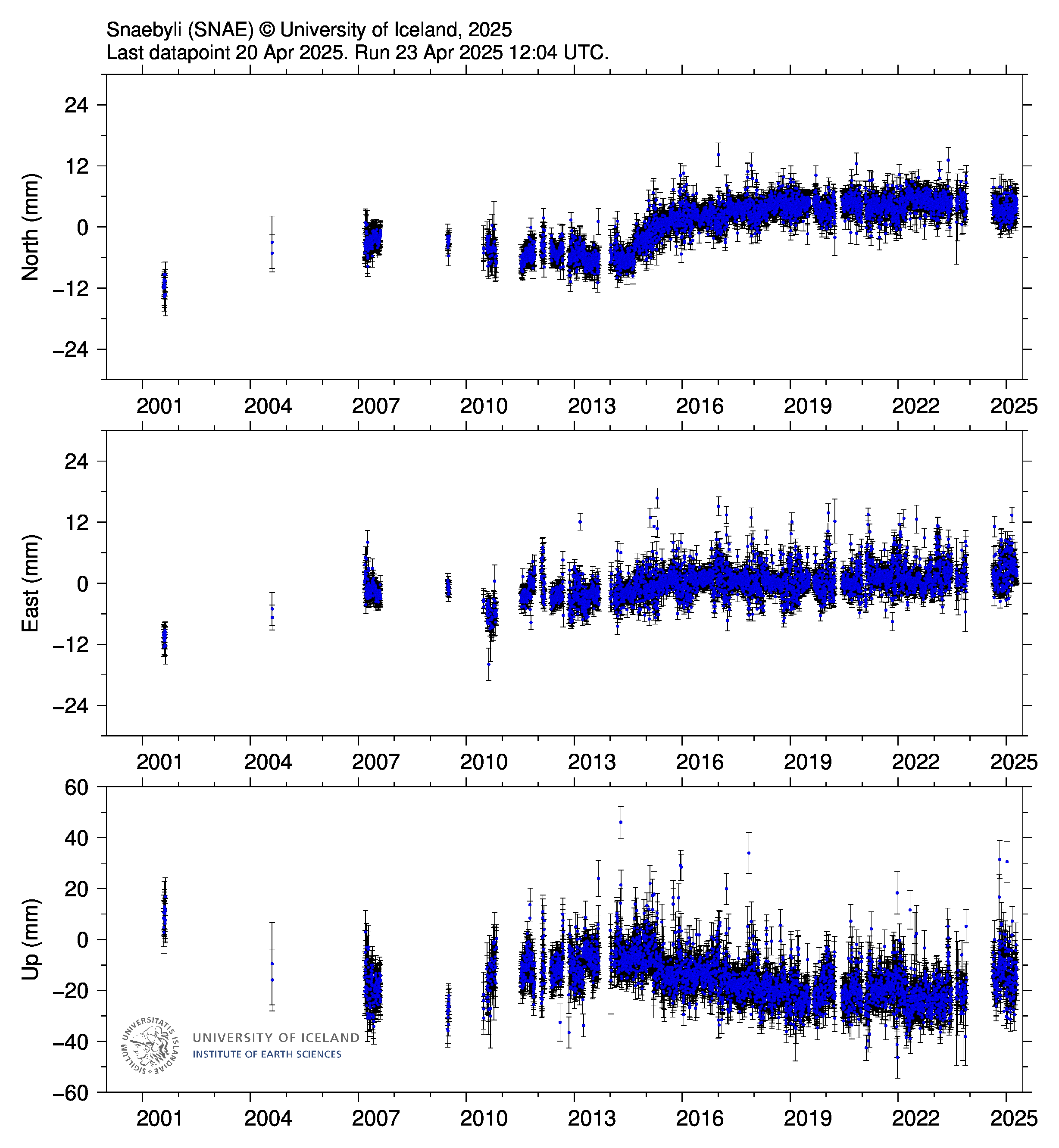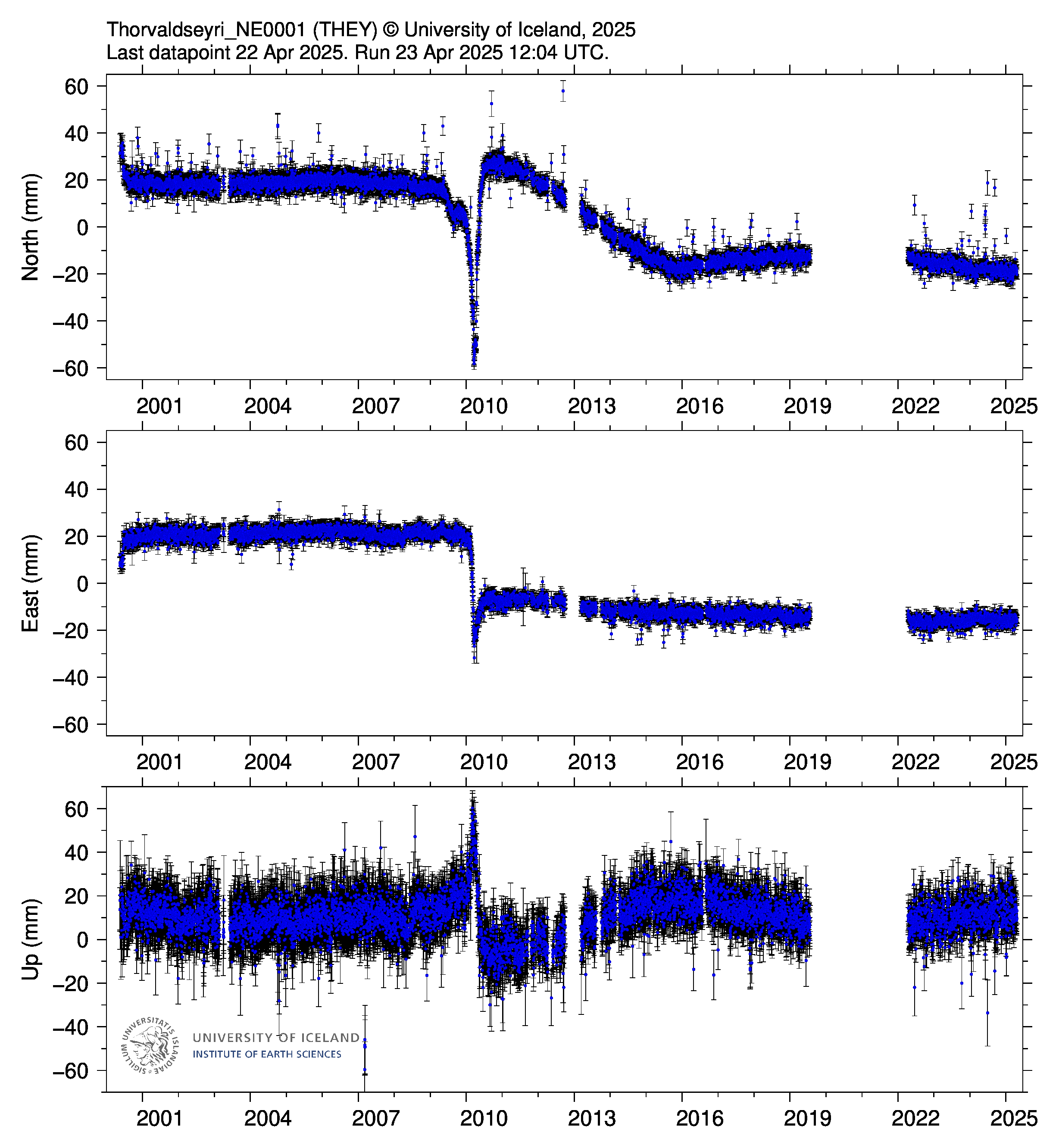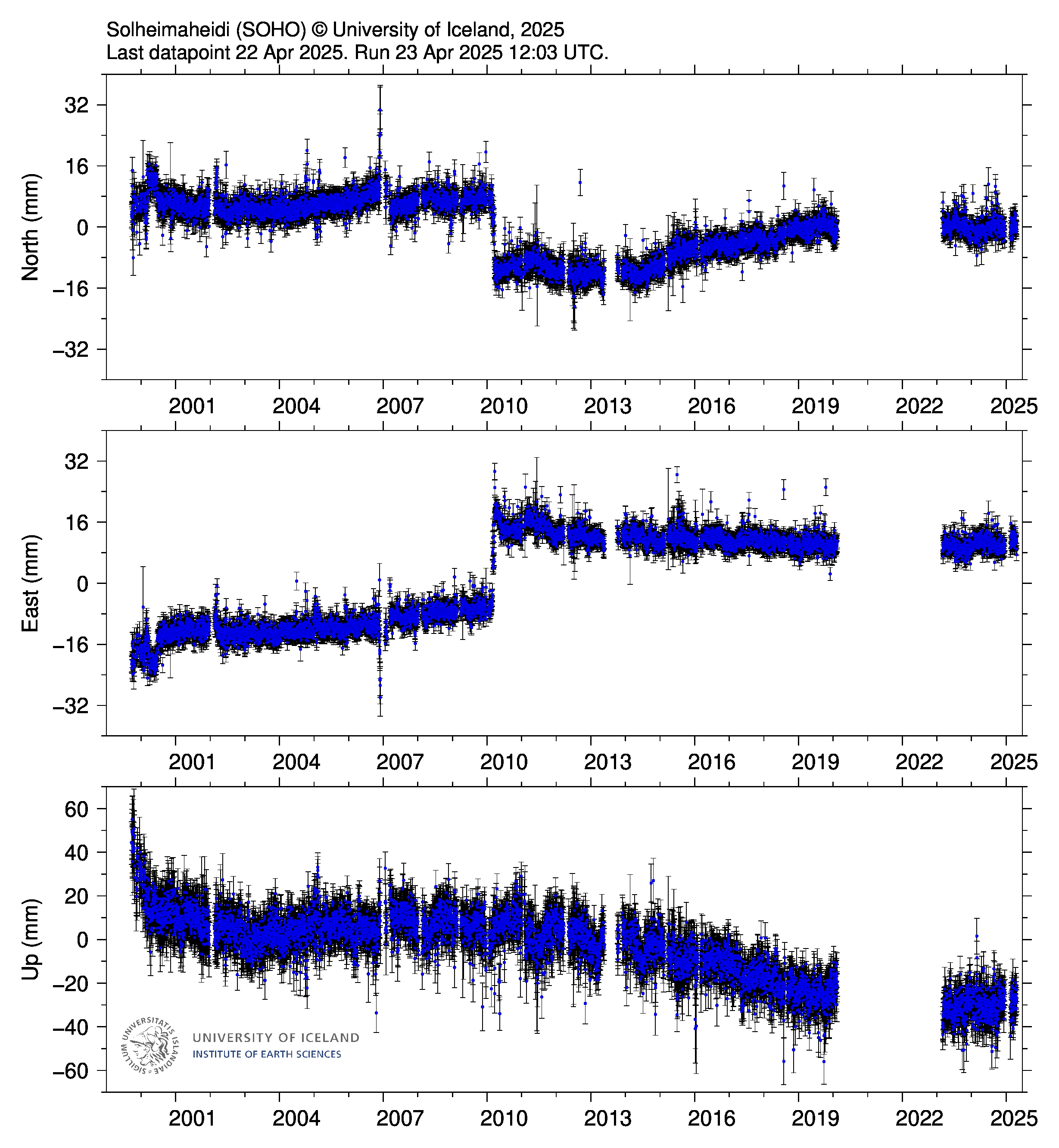 Hekla and Katla DATA Provided with thanks from University of Iceland and Institute of Earth Sciences at http://strokkur.raunvis.hi.is/~sigrun/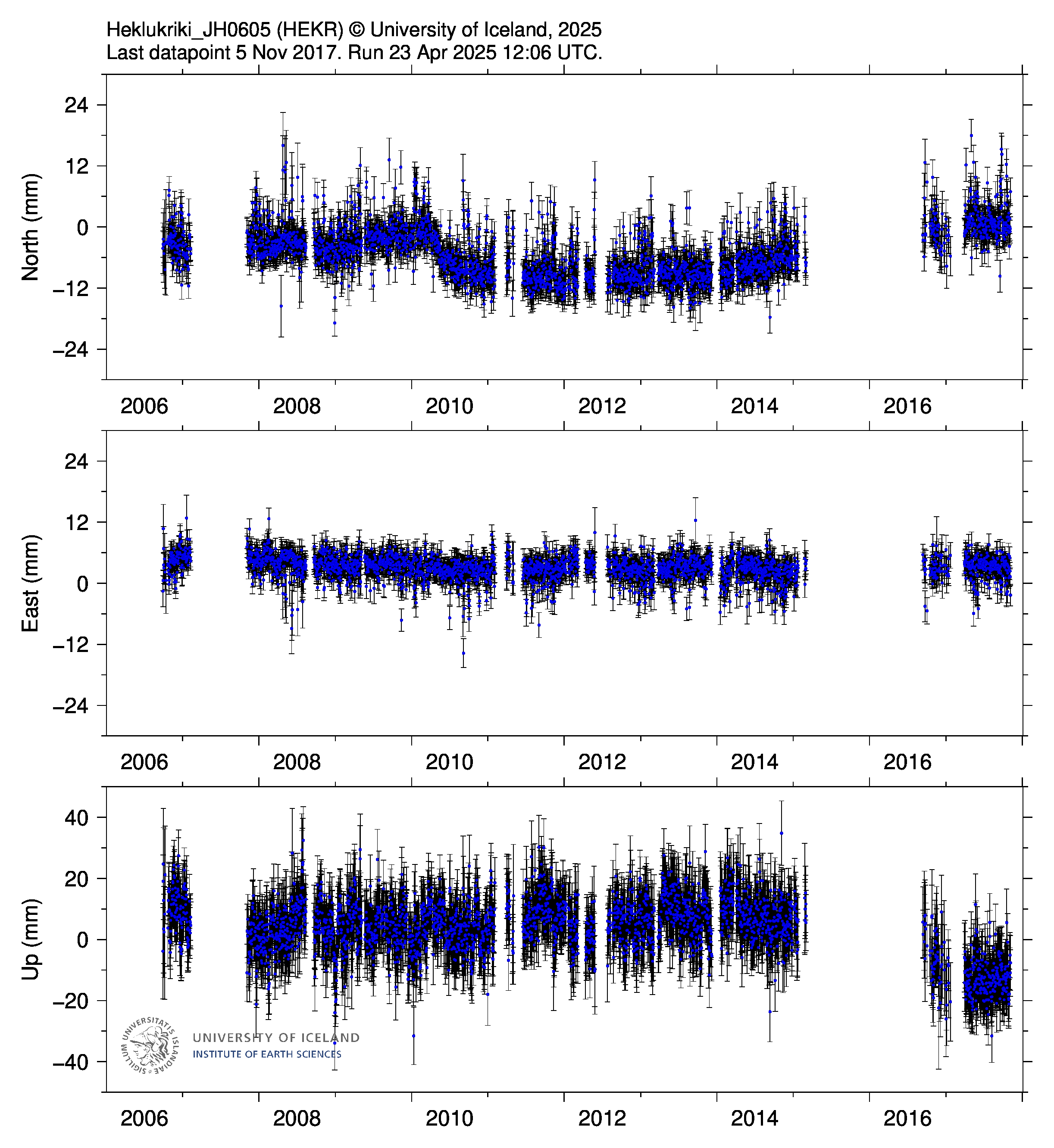 DATA Provided with thanks from University of Iceland and Institute of Earth Sciences at http://strokkur.raunvis.hi.is/~sigrun/
Live webcam image of Avachinsky volcano, Kamchatka